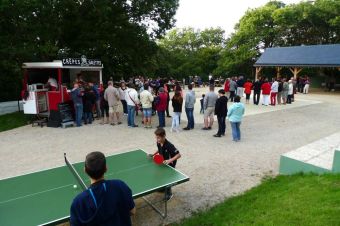 The entertainment area is a large place where you can have barbecue, enjoy the sun or protect yourself from the rain under the yard...
There is a ping pong table and a badminton court and enough space for any games you like.
The Breton musicians Kas a Barh from Plouay will be here every wednesday during the summer, we will propose you also some food, drinks and ice cream.